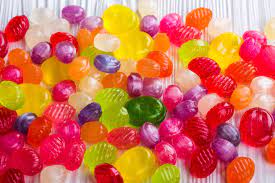 Life can be hectic at times. From doing your best at work to making sure you're able to spend adequate time with friends and family, there are a lot of responsibilities to keep up with. For many, sitting down to eat a good meal is the best part of their day. Unfortunately, if you eat foods that can chip teeth, this break from the business may quickly turn into a dental emergency. So you can continue enjoying meal times to the fullest, read on to learn about foods that can chip teeth, how this puts your smile in danger, and what your dentist can do to help.
Foods That Can Chip Teeth
Many people think of sweet foods as the ones that you need to watch out for, but hard foods can also mean bad news for your smile. A few foods that can chip teeth that you should avoid or be very careful when eating include:
Corn on the cob
Fruits and vegetables that have large pits, like peaches, olives, and cherries
Hard candy
Beef jerky
Popcorn kernels
Biscotti, pretzels, and baguettes
Seeds and nuts
Ice cubes
The Dangers of Chipped Teeth
To many, a chipped tooth may seem like an inconvenience but not something that warrants a visit to their emergency dentist. Unfortunately, chipped pearly whites pose several dangers to your oral health. Chipped teeth create sharp edges that can cut your lips, cheeks, tongue, or gums. Additionally, chipped teeth are at a higher risk of breaking or developing cavities. Bad cavities can lead to tooth infections and may warrant the need for an extraction or a root canal. Though there are techniques and technology in place that make root canals virtually painless, it's best to avoid the need for one by not letting foods that chip teeth damage your smile in the first place.
4 ways Your Dentist Can Repair Chipped Teeth
If you do end up damaging one of your teeth when eating, your dentist may be able to repair the damage. Some methods they might use include:
Dental fillings – Though fillings can be made out of several different materials, tooth-colored ones are the best option since they blend with the rest of your smile. They can be used to repair teeth with only a small piece of broken enamel.
Porcelain veneers – These are thin shells made of dental-grade porcelain. Porcelain veneers completely cover the front of a tooth and can help repair cosmetic issues like chips.
Dental bonding – A composite, tooth-colored material is used to cover up aesthetic smile issues, including chips.
Dental crown – These tooth-shaped caps encircle the visible part of a tooth and can restore severely damaged pearly whites. Dental crowns also improve both the look and function of the tooth.
Though the above foods that chip teeth may leave you with a damaged smile, that doesn't mean you have to avoid them completely. Be wary when eating these foods to keep your pearly whites safe from harm and maintain a gorgeous, healthy grin!
About the Practice
If your smile is damaged, Langworthy Family Dentistry offers a range of treatments that can help, including porcelain veneers, dental bonding, crowns, and fillings. They can help you determine which one is the right option to repair your smile and get your oral health back on track. If you're interested in learning more or want to make an appointment with Langworthy Family Dentistry, visit their website or call their office at (919) 762-6887 to get started.