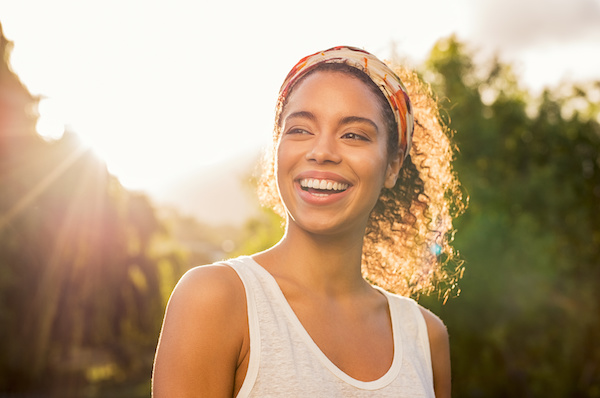 Summer is a booming time for special events like weddings, reunions, and more. That means you will want to look your best in June, July, and August – and teeth whitening is a great way to make your smile dazzle. If you find yourself wondering "how close to an event should I whiten my teeth," we've got the answer. Keep reading to find out. 
How Long Whitening Takes
Take-home teeth whitening is a wonderful option for many patients because it allows you to brighten your smile from the comfort of your own home over the course of 10-14 days. The gradual process also reduces the risk of tooth sensitivity.
If you are planning to have your smile whitened, you will want to allow for at least 3 weeks from your appointment date to the big event. That is because an at-home whitening treatment uses trays that are created specifically for your teeth. You will visit your dentist's office first to discuss the treatment and to have a mold made of your bite – so you will want to allow for enough time to have this initial visit and to complete the actual treatment at home.
Results That Last
If you still have plenty of time before the event, you can get started with the treatment early if you wish. The results can last for years with proper upkeep.
Some ways to keep teeth dazzlingly bright after a whitening treatment include:
Avoid drinking too many dark beverages (like soda and red wine). If you do wish to consume them, drink through a straw if possible or pair wine with cheese and crackers. Calcium strengthens tooth enamel and crackers will help to naturally scrub away the residue that leaves stains.
Brush teeth at least twice a day and floss between teeth daily.
Visit your dentist twice annually for a checkup and cleaning.
Drink plenty of water to stay hydrated. This will help your mouth naturally clean itself for whiter teeth and a healthier smile.
Signs Teeth Whitening Is Right for You
At-home teeth whitening is a good option for just about anyone. Talk to your dentist about your case in particular to find out whether or not you can undergo this treatment. If you are dissatisfied with the appearance of your smile as a result of stained or yellow teeth and you are free from cavities or gum disease, the answer is likely a resounding yes!
Meet the Dentist
Dr. Kristen LaBianca Langworthy is a highly-trained and experienced dentist providing quality dental care at Langworthy Family Dentistry. A member of the American Academy of Cosmetic Dentistry, Dr. Langworthy offers a wide range of treatments that can help to improve the appearance of even the most neglected smiles – including teeth whitening. To learn more about this option, visit her website or contact the office directly at (919) 762-6887.