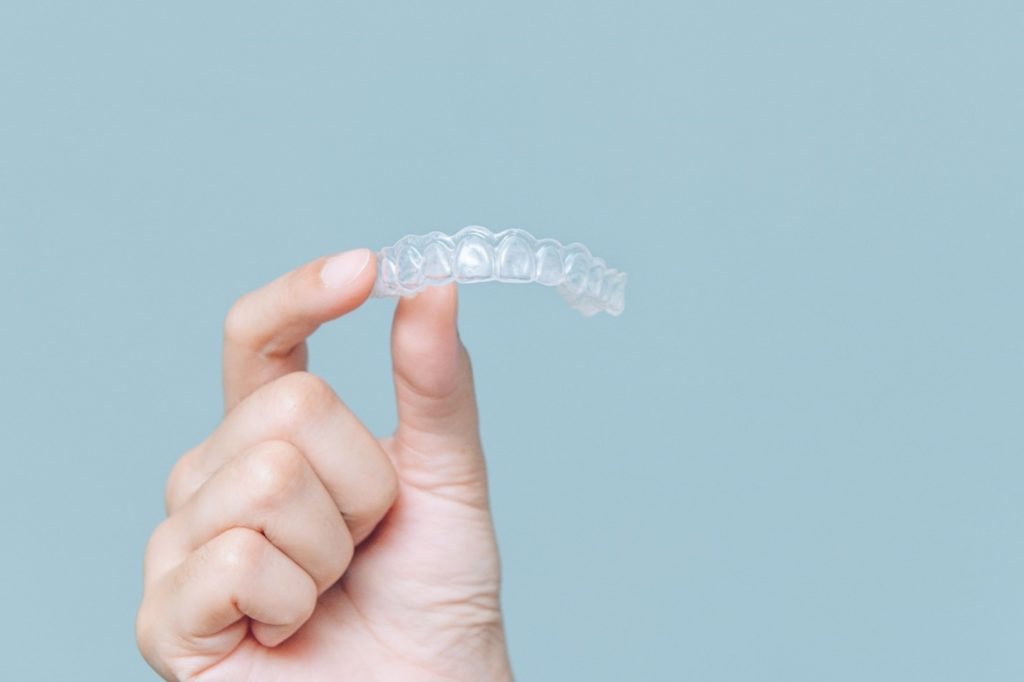 Invisalign has taken the world of modern dentistry by storm! Millions of patients have turned towards these awesome, transparent aligners for a comfortable and discreet solution to correct crooked and misaligned teeth. That said, this treatment process is only possible by diligently caring for and wearing your aligners constantly. Keep reading to learn more from your dentist about how to properly clean and care for your Invisalign aligners so your treatment isn't jeopardized.
1. Establish a Hygiene Routine
If you haven't already, you should establish a regular hygiene routine that consists of brushing after every meal—keeping your mouth and teeth clean plays a large part in keeping your aligners clean and capable of doing their job. It's especially important to brush in the morning; as you sleep, bacteria can gather on your teeth and aligners and create all sorts of problems for you and your treatment.
2. Never Eat or Drink While Wearing Your Aligners
Unlike metal braces, Invisalign isn't accompanied by any dietary restrictions; you can eat or drink virtually whatever you want, since the aligners are removable. That said, you absolutely shouldn't eat or drink anything while wearing your aligners. The only exception to this rule is drinking water—most colorful foods and drinks can easily stain your aligners, but water won't! Invisalign also isn't designed to withstand the pressure of biting and chewing, so eating while wearing your trays is almost guaranteed to damage them.
3. Rinse Your Aligners After Taking Them Out
Whenever you remove your trays, it's always a good idea to rinse them off. Rinsing your Invisalign will keep saliva and plaque build-up to a minimum and ensure they remain clean and clear while they're being worn. Rinse your aligners with lukewarm (not hot) water; high temperatures can warp or disfigure them.
4. Properly Clean Your Aligners Often
Don't use colored or scented soaps on your aligners; instead, use a clear, antibacterial hand soap if possible. You can gently clean them with a soft-bristled brush, and you can also soak your aligners in a solution with Invisalign cleaning crystals as needed. Just be sure to thoroughly rinse them off before putting them back in your mouth.
5. Clean Your Teeth Before Wearing Your Aligners
It's important to remember that since you must wear your aligners for 22 hours every day, any bacteria that's present in your mouth can end up stuck to your aligners! After eating, remember to brush and floss before replacing them inside your mouth. It's quite easy for lingering food particles and debris to become trapped between your teeth and aligners, increasing your risk for tooth decay and other problems.
Invisalign can do a lot for your smile, but only if you give your aligners the chance to by keeping them clean and uncompromised! Follow these five tips to ensure that your straighter, healthier smile is delivered right on schedule.
About the Practice
Langworthy Family Dentistry proudly serves patients in the Fuquay-Varina area under the leadership of Dr. Kristen Langworthy! Dr. Langworthy is thrilled to treat the dental needs of her hometown, and her practice is pleased to offer a wide range of available services including Invisalign. If you have any questions about Invisalign or would like to schedule a visit, feel free to contact Dr. Langworthy through her website or by phone: (919) 762-6887.