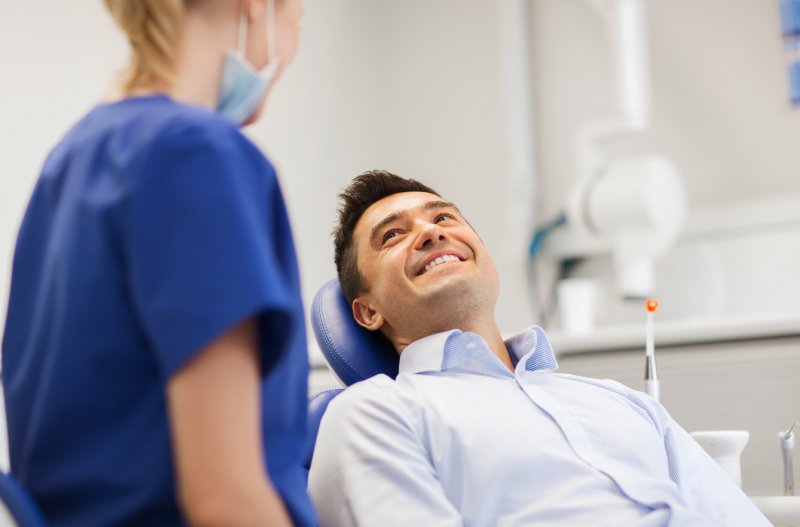 Cosmetic dentistry has become incredibly sophisticated in recent years. If you have something that you don't really like about your smile, there's almost certainly a cosmetic dental treatment that can help you.
However, some people are wary about getting dental care of any kind because they worry about the prospect of discomfort. If you want to know more about whether that's a concern you need to have about cosmetic dentistry, here's some information you might find useful.
Is Cosmetic Dentistry Invasive?
The fact is that most cosmetic dentistry doesn't penetrate much deeper than the surface of the tooth. After all, they're meant to address purely aesthetic issues. Teeth whitening and direct bonding, for example, simply involve layering something on top of the tooth.
If you're the sort of person who is typically concerned about discomfort when it comes to dental procedures, these treatments shouldn't worry you. In most cases, dental anesthetic won't even be necessary for them.
Will Cosmetic Dentistry Cause Pain?
Even in the case of slightly more invasive procedures, like veneers, your dentist will be able to use an anesthetic to completely numb the mouth before performing the treatment. As a result, you should never have to worry about any cosmetic treatment you get from a dentist being anything but completely comfortable.
If you're really concerned, you could also ask your dentist whether they offer sedation services. People who are nervous at the dentist's office can make use of these sedatives to relax. Along with local anesthetics, they can make getting dental care much more pleasant.
Tenderness After Cosmetic Dentistry
While you can rest assured that the treatment itself is going to be completely painless, it's common for patients to deal with a little bit of soreness during aftercare. Thankfully, in the case of cosmetic procedures, this should be mild and short-lived.
For the most part, you can make aftercare easy by relying on over-the-counter pain medicine. This should be plenty to be able to handle whatever discomfort you're feeling.
About Our Practice
At Langworthy Family Dentistry, we want to show you that dentistry can be comfortable, effective, and even fun for every member of your family. Dr. Kristen Langworthy loves her work and brings an upbeat attitude to her practice that makes oral healthcare feel like pampering yourself. You deserve to have the smile of your dreams, and we are committed to making sure that you have it!
If you have any questions about cosmetic dentistry, we can be reached at our website or by phone at (919) 762-6887.