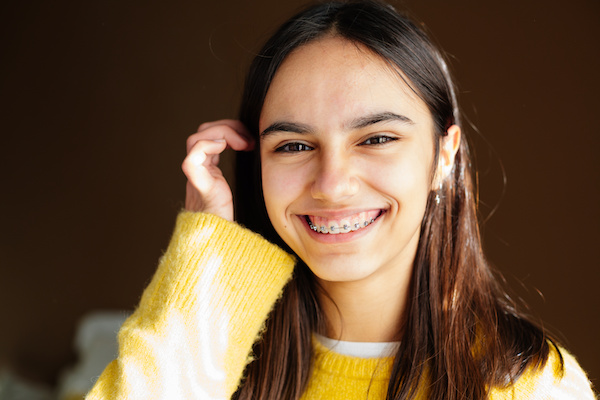 It's been a warm summer here in our part of the country, and we hope you have gotten a chance to (comfortably) soak up some of that sunshine we've gotten. Did you know that, as long as you are using sunscreen and other protection, the Vitamin D provided by the summer sun offers a host of benefits for your overall health? The same goes for your smile, as well. Keep reading to learn how. 
Oral Health Benefits of Vitamin D
Vitamin D, which our bodies get primarily through the sun, offers a number of protections for your oral health. These include:
Helping build stronger teeth: Vitamin D is essential for calcium absorption, and calcium is a critical component of strong bones and healthy teeth. That means that without vitamin D, your body won't get all the benefits from that milk or yogurt you're eating – but a walk in the sun can help!
Prevent tooth decay: Perhaps thanks to its role in helping the teeth absorb calcium for stronger teeth, vitamin D is also associated with a reduced risk for cavities.
Ward off gum disease: Vitamin D helps to strengthen the immune system, which is crucial for helping your body fight off infection, including gum disease. That means doing your favorite activities outside this summer can actually lead to healthy gums for a lifetime to come!
More Ways to Enjoy a Healthier Smile This Summer
In addition to choosing sun time over screen time during these last few days of summer, make sure you and your family are following the other basic steps for healthier teeth and gums as well. Those items include brushing the teeth for two minutes, twice a day (set a timer on your phone to ensure you are brushing for the full, recommended amount!), flossing daily, and visiting your dentist twice annually for a checkup and cleaning.
These preventive actions – paired with a balanced, nutritious diet and plenty of vitamin D – will help you smile big all the way into the fall season!
Meet the Dentist
Dr. Kristen LaBianca Langworthy is the dentist families and individuals of all ages turn to for exceptional care. She graduated with honors from the North Carolina School of Dentistry and continues to stay abreast of the latest advances in her field through advanced education opportunities, like completing the prestigious Nash Institute Continuum, among others. To learn more about Dr. Langworthy or to schedule a summer visit, contact Langworthy Family Dentistry at (919) 762-6887.